Mon, 08/01/2011 - 17:13
Sony: the comeback?
Once upon a time Sony was best known for its popular electronics - Cybershot digital cameras, Handycams, walkmans and of course video games consoles - as well as its powerful Playstation Network, which united players from around the world for epic Final Fantasy adventures.
2011, though, has been its annus horribilis.
In the spring, Sony fell victim to a series of sophisticated cyber attacks, amounting to one of the biggest data breaches to date. First, hacker collective Anonymous got their revenge for Sony's lawsuit against young hacktivist GeoHot with denial of service attacks. Then came a double whammy in late April. Hackers targeted both the PlayStation Network and the Online Entertainment Network, laying their hands on the personal and billing information of around 100 million users. Sony was slammed for taking a good seven days to inform stakeholders. PSN went down for over three weeks. MDs scraped egg off their face, apologised and thanked gamers for their patience.
But the attacks came thick and fast. Qriocity, Sony's music streaming service, and a number of its foreign websites fell foul of hackers. On a crusade to lay bare systemic weaknesses, the LulzSec group hit Sony Pictures in early June.
Sony struggled to patch spreading vulnerabilities, announcing tough new security measures and trying to to lure back customers with free games and premium content. Some said it was too little too late. Others said that their trust in the firm, once lost, was lost forever.
First fiscal quarter results for this year, ending on June 30th, swung to a $191m net loss. While the firm attributed the slide to the Japanese earthquake and tsunami, as well as a strong yen, the cyber attacks are bound to have had a significant impact. Bosses revised down their profit forecast for the entire fiscal year by 25%.

So what's next for Sony Corp.?
In the midst of the hacking crisis, a lot of company announcements went under the radar. There was plenty of buzz around the Playstation Vita, Sony's "next-generation" handheld which debuted at the E3 in Los Angeles. Rumour has it the console will hit the shelves in October. But Sony needs to recoop those lost revenues now. What sexy new technology is it putting out there to hammer out the dents in its reputation - and its balance sheet?
On a recent visit to Japan, I headed to Sony's flagship showroom in Ginza, Tokyo to take a look. Here's what I saw and, as a Jane Doe user, what I thought of it.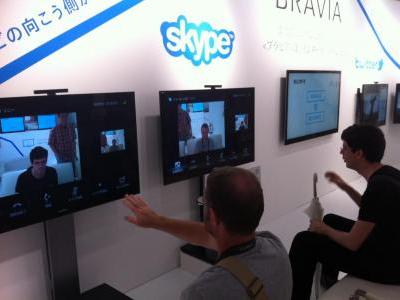 BRAVIA Internet-Connected LCD TV
OK, so this is nothing new, but the integration with Skype (above) for making voice and video calls and Twitter (below) for social networking are, thanks to the latest firmware. You can now use your smartphone as a remote control too. These TVs really do offer beautiful image quality and a simple interface. They can be a little slow, though, connectivity options are limited, and they don't come cheap. Plus you'll need to buy a webcam and microphone accessory kit for VOIP.
Bounce-Back Factor: 7/10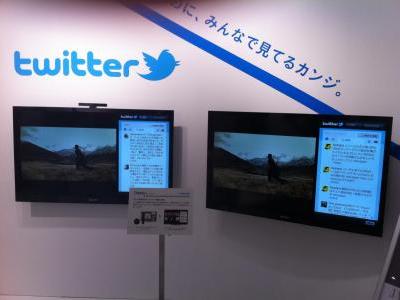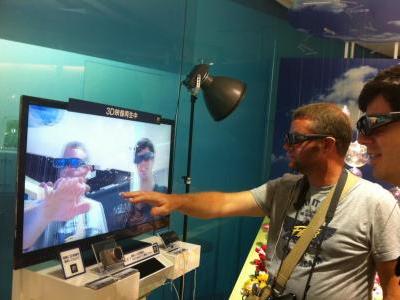 3D TV
Sony has always been at the bleeding edge of 3D, which forms a key part of its business model. The firm announced a low-cost 3D TV bundle in May. Costing $500, the package includes a PlayStation-branded 24-inch 3D television set, a pair of glasses, and a PS3 game. The coolest thing, though, is that it lets head-to-head gamers see a full screen image as they play against each other (see below).
Bounce-Back Factor: 8/10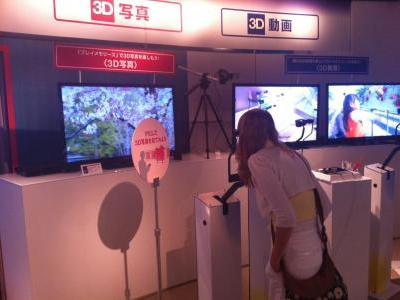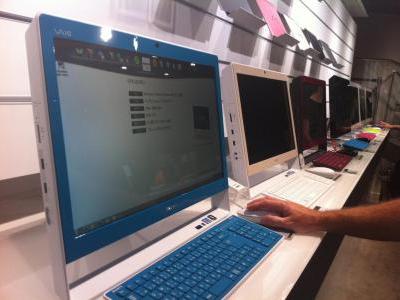 VAIO J series
"All in one" PC runs Windows 7 Home Premium, has an Intel Core i5, 4/8 GB hard drive, 21.5 inch touchscreen, TV and blu-ray recorders. Slinky multi-touch control means you ca flick, pinch and tap. These laptops come in all colours of the rainbow so there's something for every palette. Looks like this series is currently only available in Japan and it ain't low-cost. Or maybe it's that strong yen.
Bounce-Back Factor: 6/10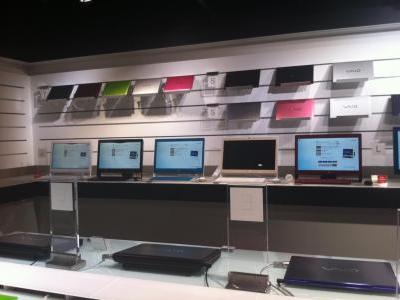 Comments or opinions expressed on this blog are those of the individual contributors only, and do not necessarily represent the views of FRANCE 24. The content on this blog is provided on an "as-is" basis. FRANCE 24 is not liable for any damages whatsoever arising out of the content or use of this blog.